Favarger, THE CHOCOLATE "FAIT MAISON", since 1826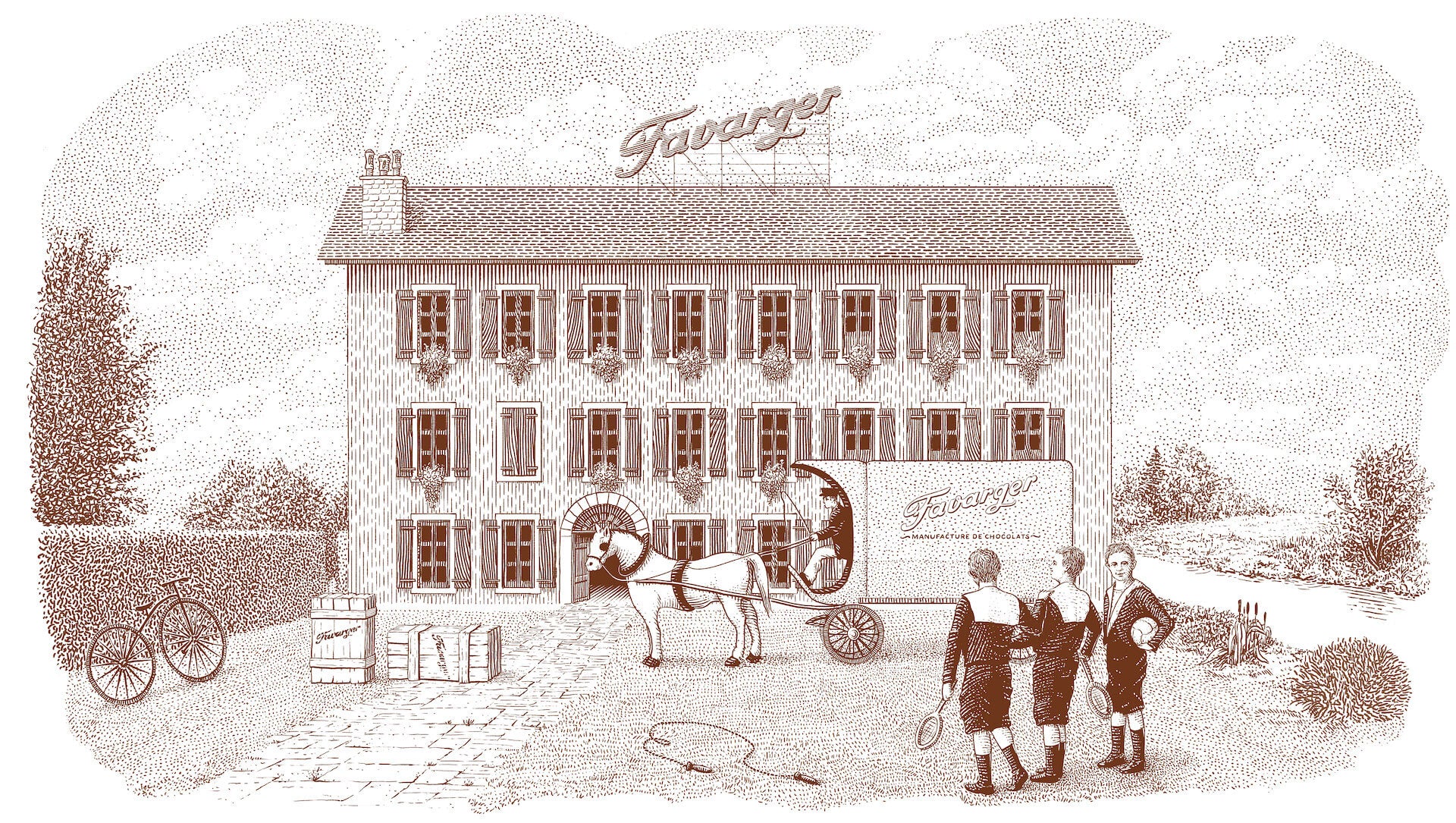 IT ALL BEGAN WITH A LOVE STORY!
Once upon a time, a watchmaker fell in love with the daughter of a chocolate maker from Geneva. By marrying her, he embraced the chocolate making tradition and learned the secrets of the chocolatier trade alongside his father-in-law.
This love for Swiss-made chocolate was passed down through seven generations of the Favarger family, raising individuals driven by high standards, with a strong sense of loyalty and appreciation for tradition.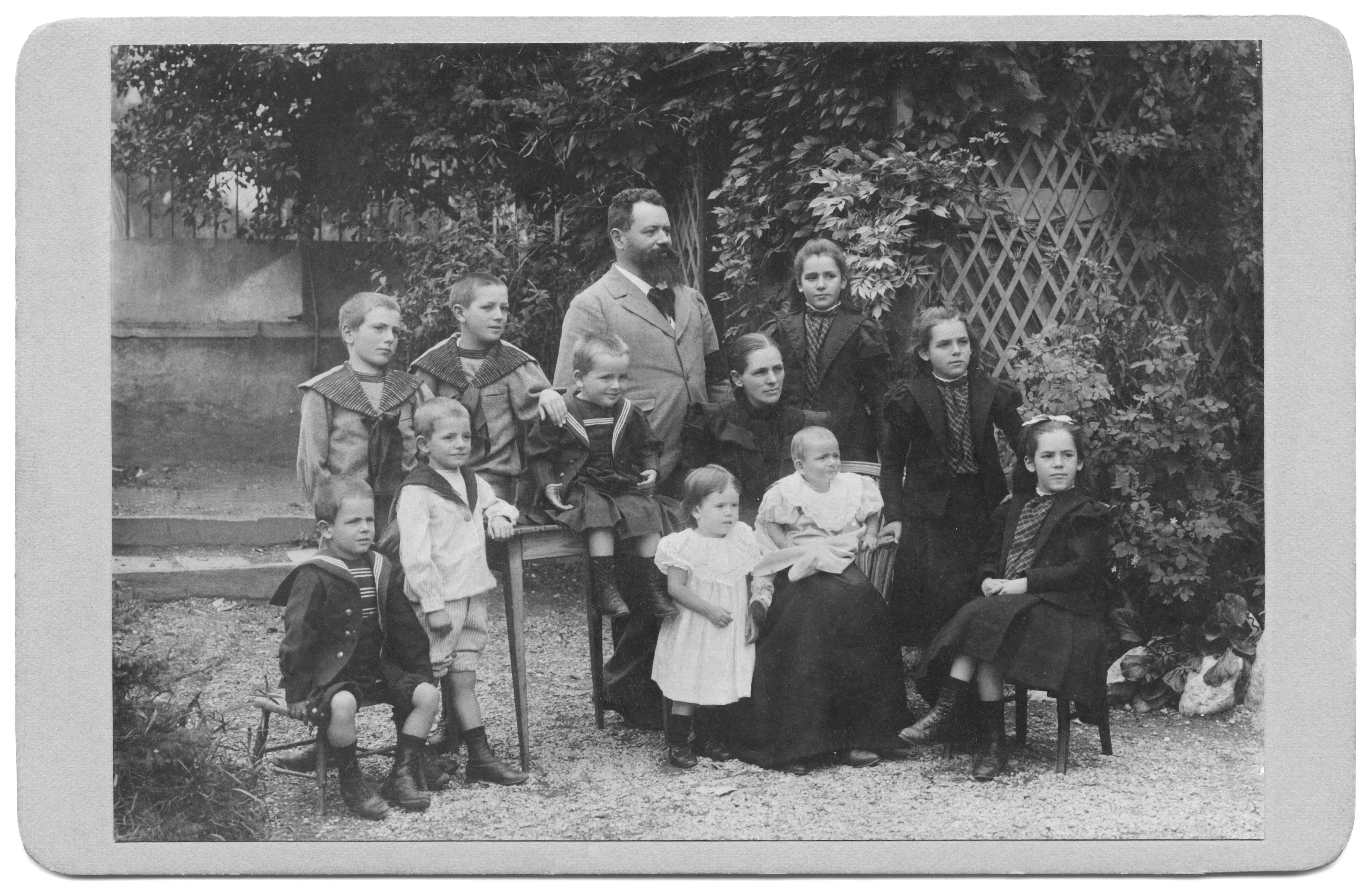 A PLACE WHERE CHOCOLATE IS MADE WITH PASSION
The maître chocolatier at Favarger use artisanal methods to create unforgettable chocolate for the eyes and taste buds. Each piece of chocolate we produce embodies decades of experience, refinement and tradition.
We are deeply committed to making the pleasure of chocolate accessible to all. A chocolate that represents the very essence of Switzerland - its unrivalled expertise, its history, and its generosity. With each bite, immerse yourself in the very best of Swiss chocolate-making tradition.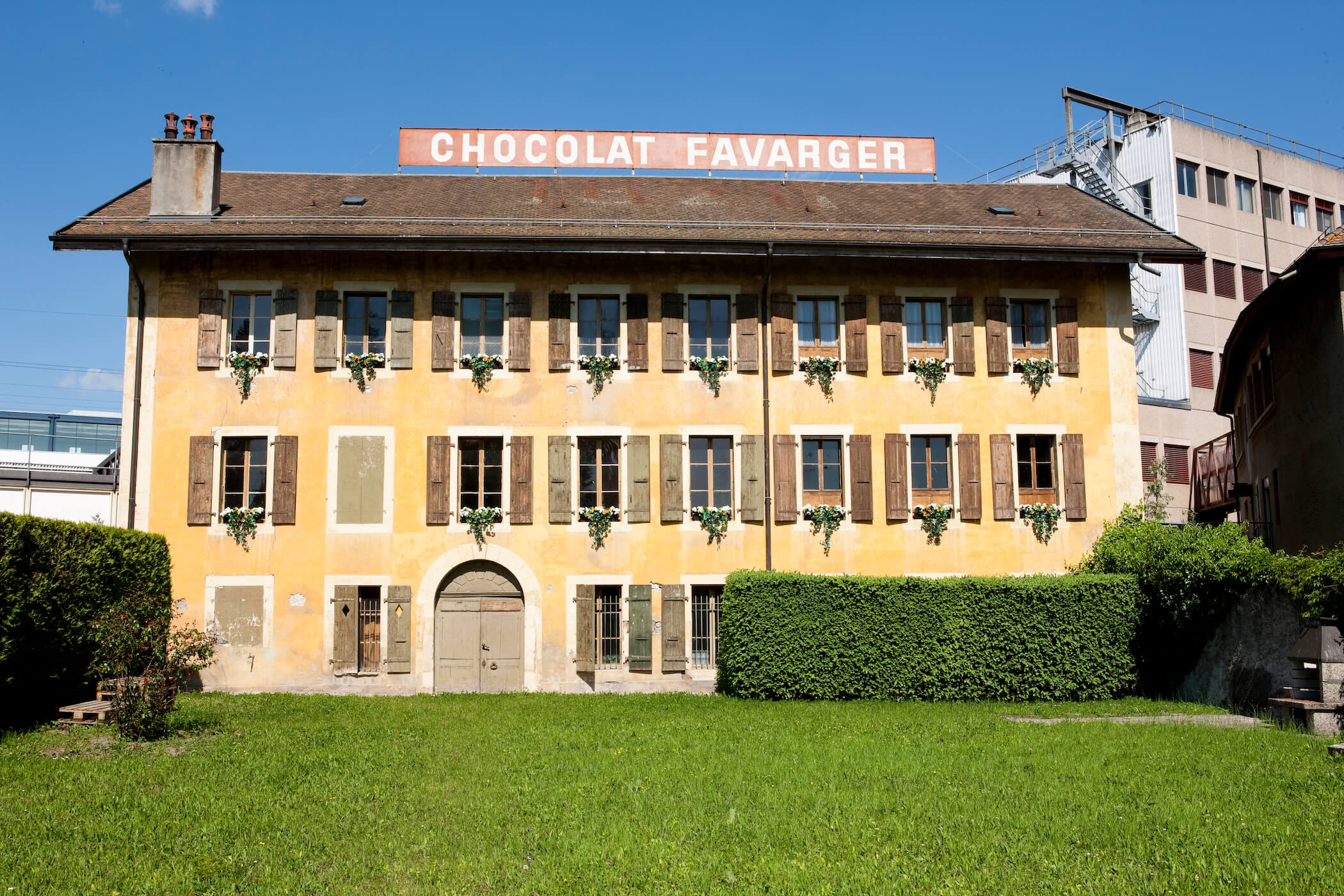 Key Dates in Favarger's History:
The Chocolate Legacy Begins
In 1826, confectioner Jacques Foulquier established a chocolate-making venture in the heart of Geneva. Watchmaker Jean-Samuel Favarger married one of Foulquier's daughters and later took over the production.
Relocation and Expansion
As Geneva underwent urban transformations, Jean-Samuel Favarger faced challenges with slow water flow. In search of a better location, he purchased a four-wheel mill in Versoix in 1875, where the factory still stands, to this day. Due to the distance from Geneva, a horse and cart were acquired to transport the chocolate to the shop in Geneva.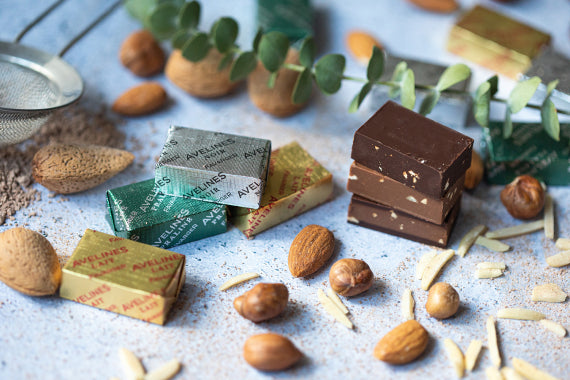 The Creation of L'Aveline
It is the exquisite marriage of chocolate and hazelnuts, from which it takes its name. Only the best Piedmont hazelnuts are selected to be delicately crushed in the chocolate to create a fine, delicious praline. The Aveline has come in many flavours and colours since its birth, and it belongs to the heart and memory of every Genevan. Draped in an elegant red sheath, Aveline is now voluptuously revealed in four recipes: Aveline milk, Aveline praline, Aveline dark and Aveline caramel.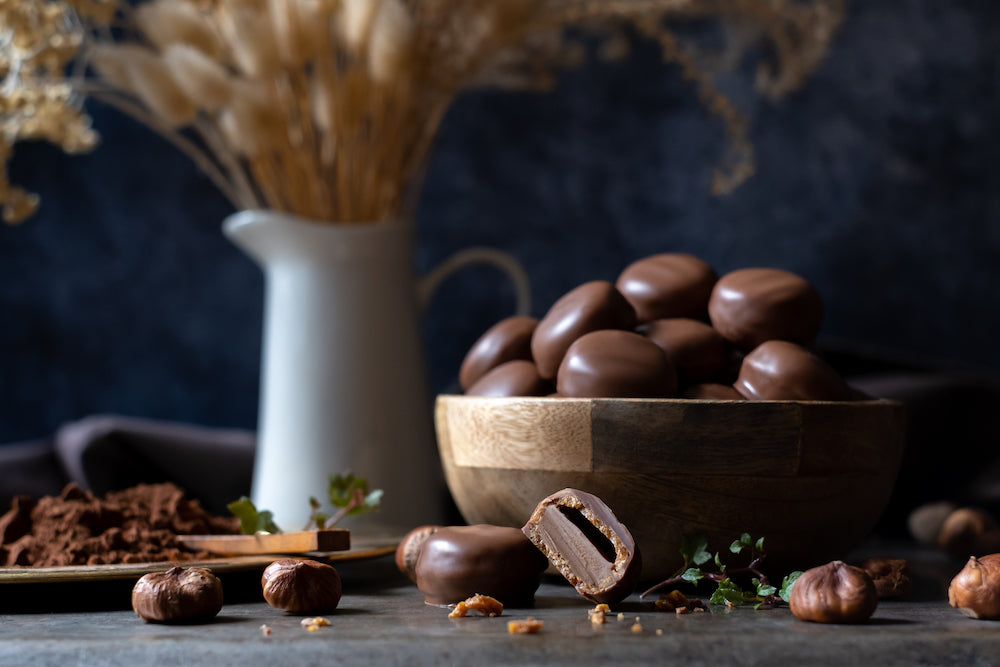 Introducing La Nougaline – An Artisanal Delight
In 1932, the innovative minds at Favarger created another artisanal hit - La Nougaline. This exclusive specialty quickly garnered a devoted following. Nougaline is the epitome of pure indulgence, artfully combining three textures in delicious harmony. A creamy praline in the core, enrobed in a crunchy nougatine shell, then covered with a delicate layer of milk chocolate. The result? A symphony of textures that was an instant hit and went on to become a true classic.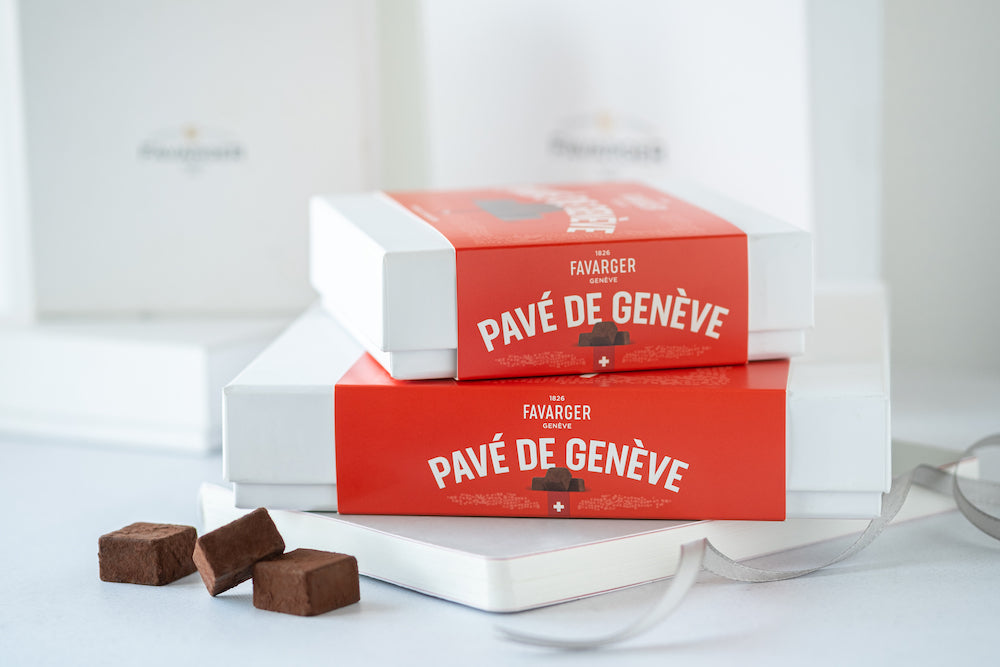 Pavé de Genève – A Fairytale-Inspired Treat
Embark on a journey inspired by a fairytale! Pavé pay homage to the creation of Geneva. With its melt-in-the-mouth texture, this treat unveils a hint of hazelnut. Coated in a dusting of cocoa powder, Pavé de Genève is a pure pleasure to eat, captivating dark chocolate lovers with its rich and unique flavor.

Celebrating 200 Years of Excellence
As Favarger approaches its remarkable 200th anniversary, we proudly unveil exciting new initiatives and a fresh visual identity. The new style embodies our blend of tradition and innovation, as well as a commitment to excellence in the world of chocolate.